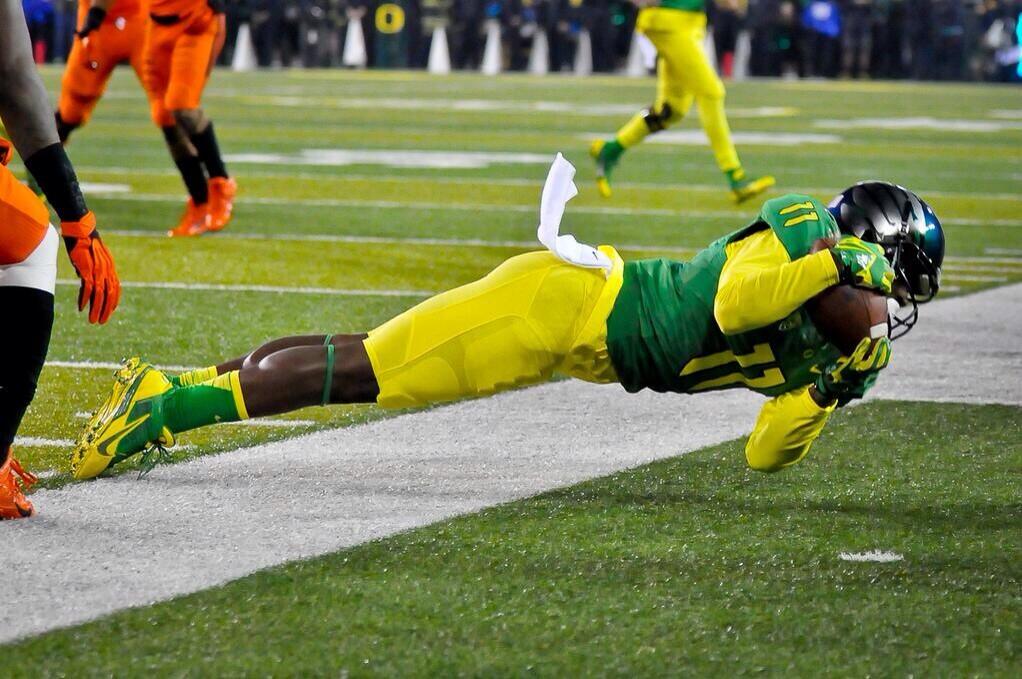 If we're being honest, most of us didn't go 10-2 in our lives this year. At our jobs, as fathers, husbands or boyfriends, most of us were lucky if we managed 8-4.
Psychologically, it's probably part of the reason we're so hard on Mark Helfrich and the Oregon Ducks. Watching football is our chance to expect excellence. We live through the kids, mentally rewriting the record of our own glory days, the passes we dropped, the trophies claimed, the kisses stolen and missed.
Supreme effort, impossible standards: how many times do we achieve this kind of excellence, where we work, relate and dream? (Zach Lee, Twitter.com photo). A lot of the comments and criticism of the Ducks these last few weeks should have been ruled out of bounds.